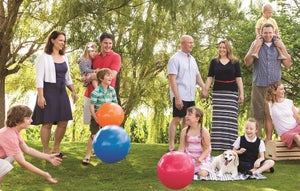 Meet our Founders
PROFESSIONAL VISIONARIES, ENGINEERS & PARENTS
Co-founder & CEO
Leslie Stiba
Leslie's path to entrepreneurship began after she became a mom to twin girls Eve and Bree. A former global product manager, she found herself increasingly frustrated with the stroller options available. As she says, "I broke every stroller I owned. The storage baskets never held up under real-life use. And I couldn't believe most double strollers made you take off the second seat to fold it, or the fold was so big it took up your whole trunk!? I just kept thinking - who is designing this stuff? They can't be using it day-to-day."
Leslie set out to design a stroller that had the aesthetic of a classic pram, but was modernized with interchangeable parts that lasted through a family's growing stages. She also wanted her stroller to have on-demand versatility that could truly take on the parenting challenges of the day, ergo the cleverly patented expandable frame. "Every day parents decide what adventures to undertake. I wanted something that would give moms and dads confidence to get out there and know our stroller has your back, it is there to support you. One of the reasons we have children is to share our adventures with them. I want parents to keep their great life and take their littles along for the ride."
Co-founder & CTO
Patrick Laffan
Patrick Laffan, a father of three, was a previous director of engineering for Newell Rubbermaid®'s baby product divisions (Graco®, Aprica® and Teutonia®). With extensive experience in the stroller and juvenile industry, Patrick led the design and engineering of the Entourage from concept to launch.