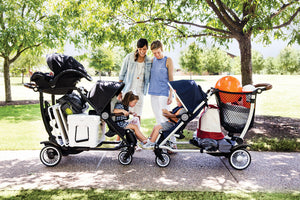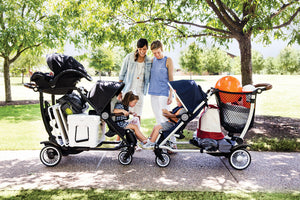 SHARE THE LOVE
When you buy an Entourage stroller, you become a beloved member of the Austlen family, and membership has its benefits!

After your Entourage purchase, we'll send you a specialized link to share with your friends. When any of them buys an Entourage using your link, they'll get $75 off their purchase, and you'll get a $75 store credit to buy anything in our store! It's our way of saying thank you for helping us grow.

If you purchased your Entourage from us and don't remember where you put your link, please feel free to reach out any time to support@austlen.com. We'll match you with your order number and get your link re-sent to you.